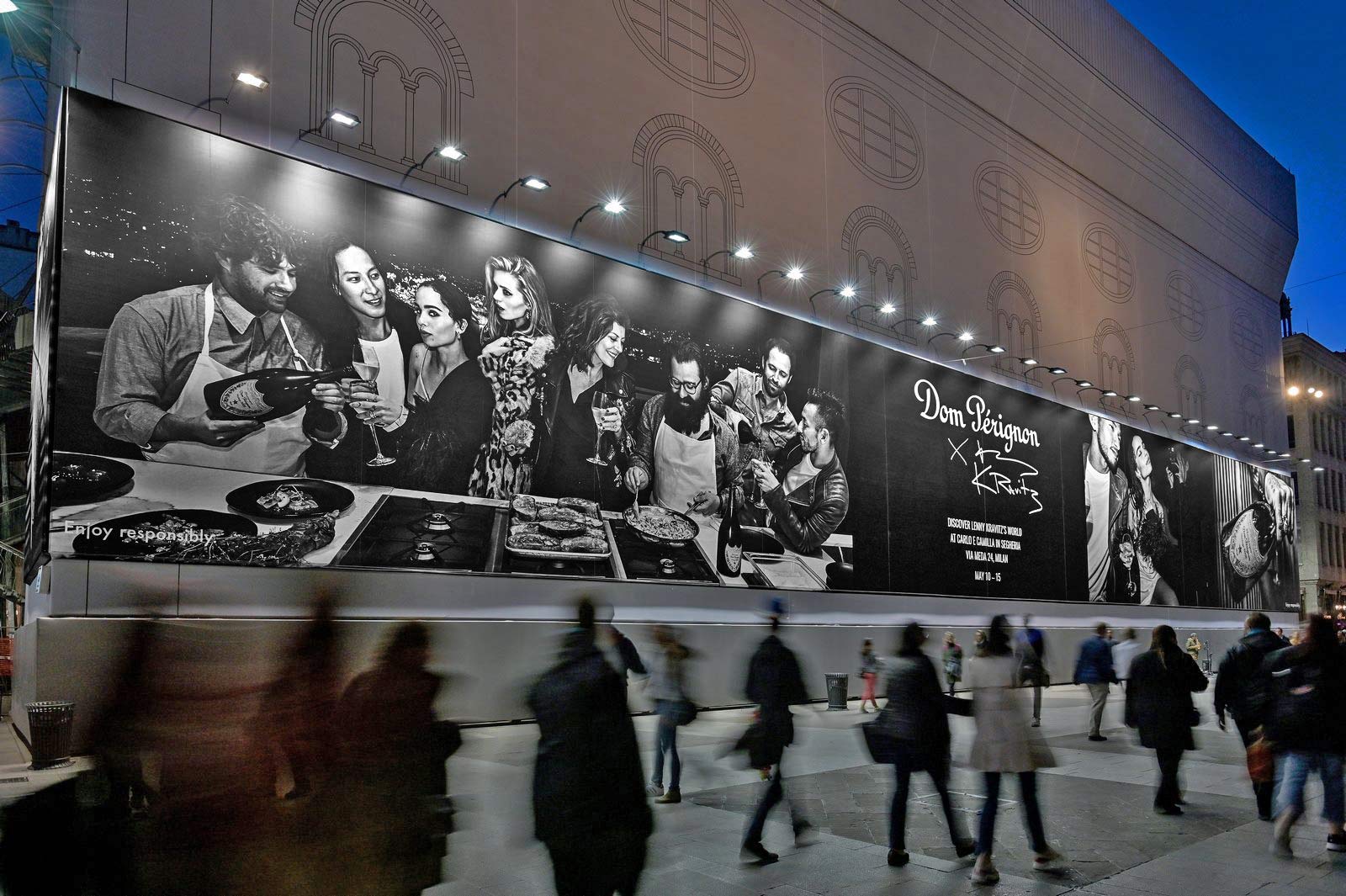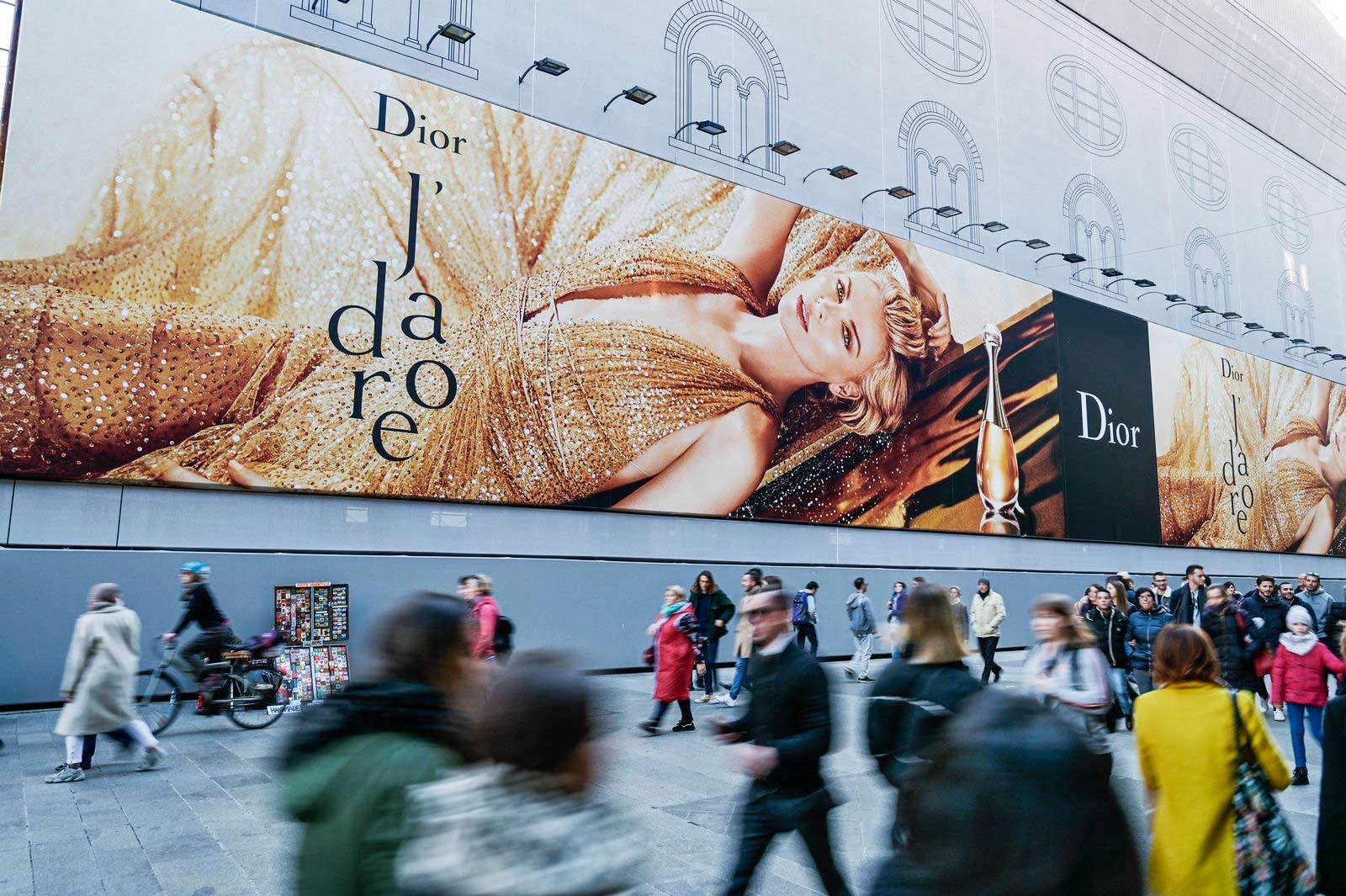 Our mission is to create stunning advertising installations, taking care of best quality.
We have been selecting the best location in the whole country for over 10 years.
We develop customized projects. Our company is the forefront of technological innovation and special effects for the Outdoor solutions taking care of the interactive aspect of communication, using the most appropriate instruments to reach and communicate with the target audience.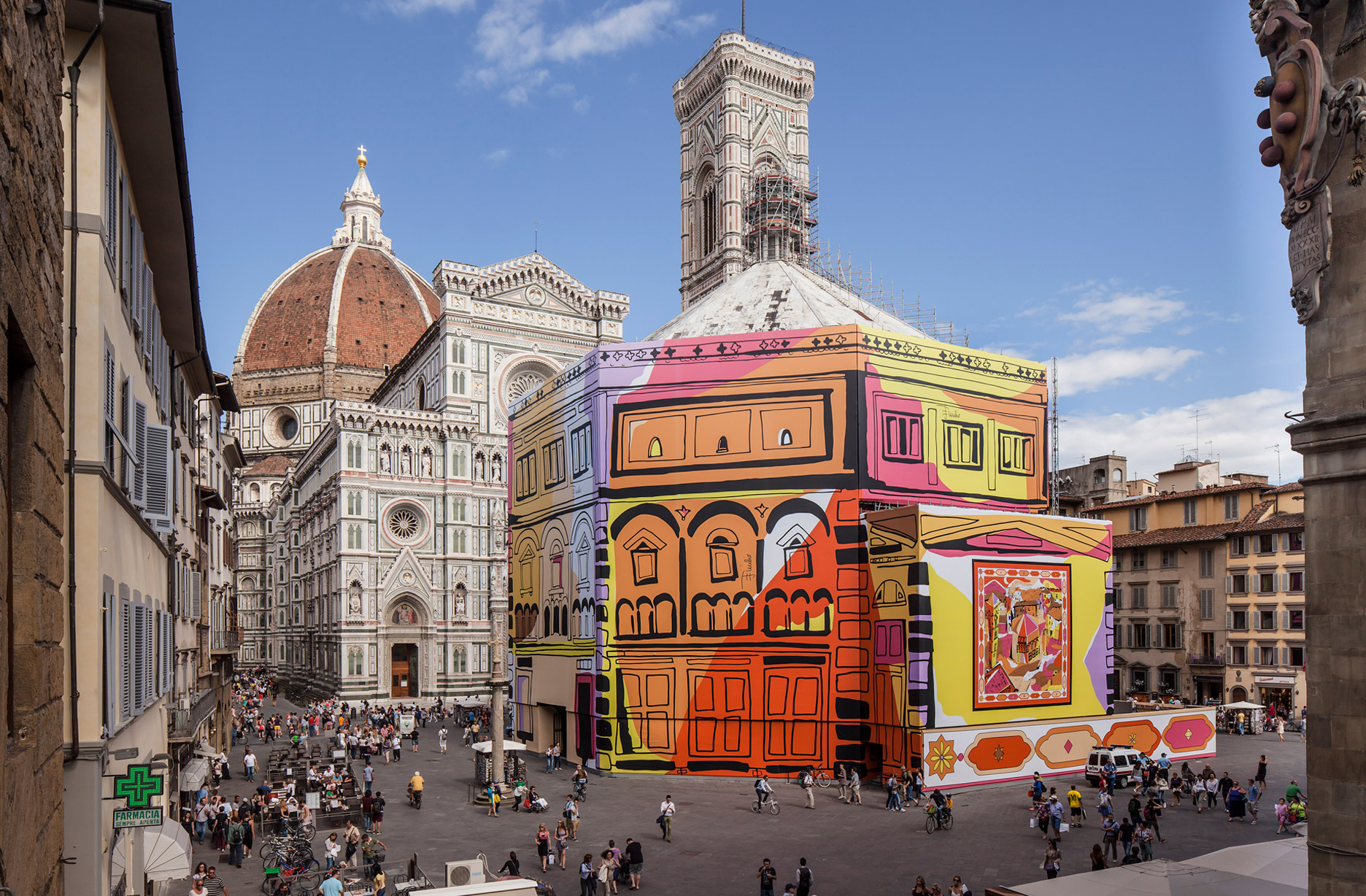 We have contributed to the restoration of many monuments, churches and historic buildings by returning them to the community and supporting in this way the Italian cultural heritage well chosen union between the needs of our customers and the artistic value of the property.
ONE PRESENT:
THE SPECTACULAR MURALE
PAINTED BY RICHARD WILSON FOR:
MECNA "Mentre nessuno guarda"
Festa del Perdono - Università Statale - Milano

ONE PRESENT:
THE MONTBLANC CAMPAIGN
On the new extraordinary Maxi billboard at:
Chiesa di S.Giorgio - Via torino - Milano

ONE PRESENT:
THE NEW SKY CAMPAIGN "PETRA"
On the new extraordinary Maxi billboard at:
Sopraelevata - Piazza delle Grazie - Genova

ONE PRESENTA:
La CAMPAGNA DISNEY sulla posizione di:
Largo la Foppa - Corso Garibaldi Radetzky - Via Moscova
Milano

ONE PRESENT:
THE NEW SONY MUSIC CAMPAIGN "MALUMA" at:
Corso Garibaldi 110 - Piazza XXV Aprile - Radetzky - Milano

ONE PRESENT:
THE NEW WARNER MUSIC CAMPAIGN "IRAMA - CREPE" at:
Alzaia Naviglio Grande 70 - Stazione di Porta Genova - Milano

ONE PRESENT:
THE NEW XERJOFF CAMAIGN at:
Piazza San Carlo - Torino

ONE PRESENTA:
LA CAMPAGNA DI SAMSUNG "GALAXY S20 ULTRA 5G"
Piazza di Spagna - Roma

ONE has been operating in the Out of Home sector for 10 years, standing out for their professionalism and attention to details. Year by year, our customers have continued to reward us with their trust and allowing us to become greater and greater. We realize for them advertising installations and customised special projects ensuring a spectacular and accurate result.
There's not only one way to communicate. Look around, you'r not alone
We try to be different from each other. the truth is we are one
"The freedom to create is the biggest gift we have. Limit us means to lose our bearings"
M. Tiwanaku